Joseph, one of my assistants, took a candid photo while I was doing a photoshoot in Marina Bay Sands shopping area.  For folks not in Singapore, Marina Bay Sands is one of the two newly opened casinoes in Singapore, and I had the opportunity to do a photoshoot in an area where professional & commercial photography is strictly not allowed, which is why we do not see many wedding series shot there 😉
And no, I don't always wear red for photoshoot…
Ok, a sneak peek of what equipment I used for the photoshoot –
Main arsenal, the Hasselblad H4D-40 (unfortunately not the Ferrari edition) , mounted on a tripod. This is what I used for all my bridal and portrait photoshoots, 40 Megapixels of goodness.
the 35-90mm HC lens that is mounted on the H4D-40 60% of the time
The good old Pocket Wizard plus II which I hold in my hand.  This is used as a remote trigger for my camera.
Pocket wizards Flex TT5, mounted on the camera to receive and send radio signal.  I bought the new Flex TT5 because it allows me to receive a signal from my Plus II on channel 2, send out a signal on channel 3 to trigger my flash/strobes. Sorry if this sounds complicated to you 😀
A 17″ Macbook Pro, connected to the Hasselblad H4D-40 digital back via a Firewire 800 connection.  I shoot tethered most of the time, it's almost mandatory now for several reasons a) I can see the entire preview on my 17″ screen vs 3.5″ on the digital back  b) the laptop powers the back and Hasselblad H4D-40 batteries are hopeless (Hasseblad are you listening?) and tethered vs non-tethered is 1 battery vs 3.5 batteries.
And this is the photo that I was creating…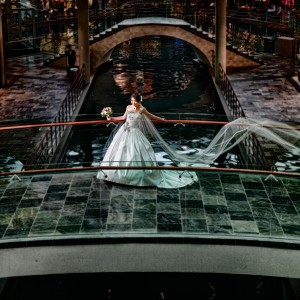 More to come later, stay tuned! 🙂