2 kids, one just turned 2, the other 2 years older, both celebrated their birthdays on their 2nd trip to Australia.
Alright, enough of tackiness. Just got back from Australia with my family and man, I'm having some problems adjusting to the sweltering heat here in Singapore.
Kyan had a little problem checking in on his way back as he traveled as an infant on his way there (below 2 years of age) but considered a child w/o bassinet seat on his way back.  Had quite a bit of adventure, but am glad that everything went well, and more importantly, no one fell sick this time round, unlike their first trip last year.
When it comes to birthday cakes, there's only 1 type that they like – chocolate brown cake 😀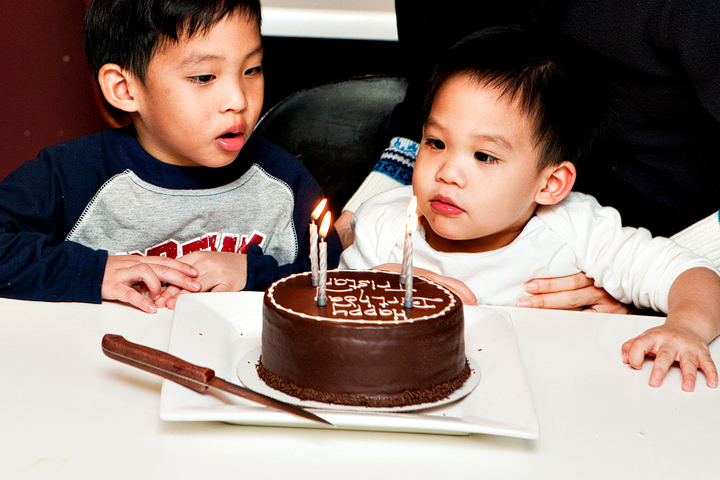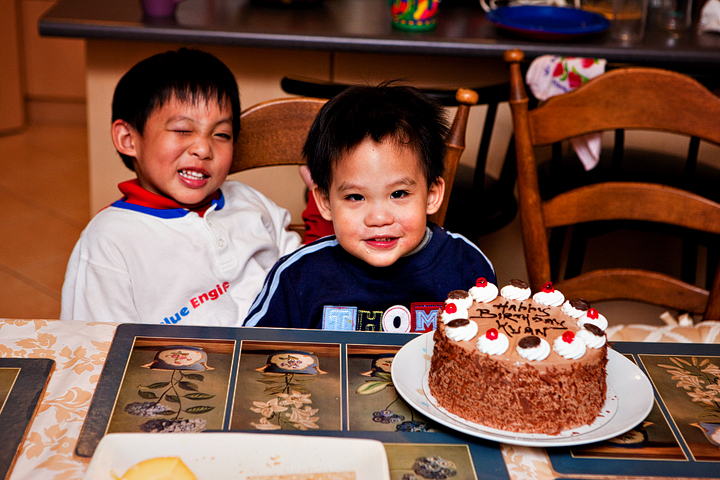 I just love Kyan's expression, first year being able to "blow cake".
Kyan probably swallowed more dandelions than blowing them…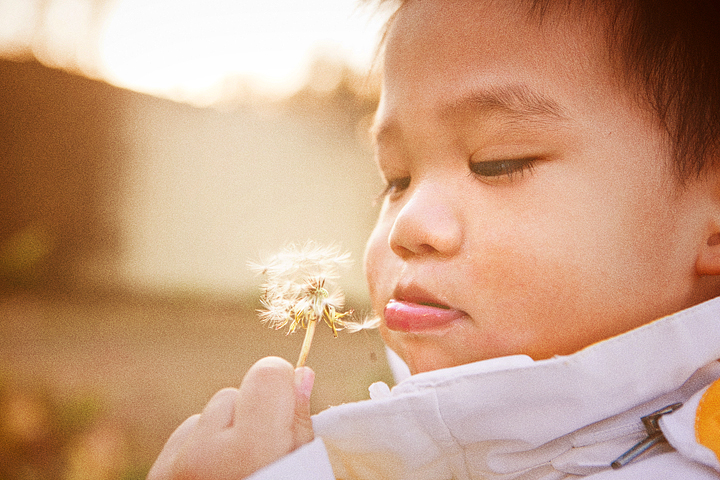 Tristan loves doing gardening in Granny's backyard.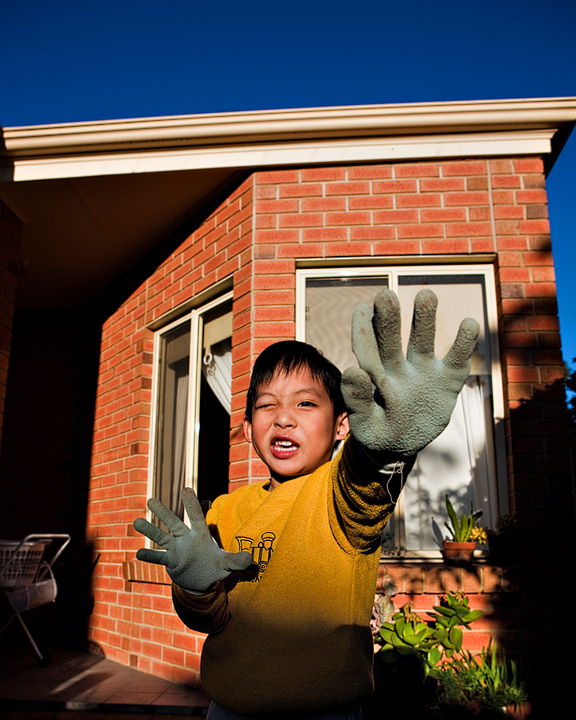 Energy in abundance. Something that drives parents and grand parents mad, sometimes.