"So what camera / lens do you use?"  This is probably one question that haunts me throughout my career as a professional wedding photographer, and they either come from friends, other photographers, or even my clients (occasionally).
Yes, equipment discussion is not really my cup of tea, but some of you might find this post interesting to read, maybe.  First, let me qualify myself. 
1.  This is purely for info sake.  I'm not sponsored by any photographic related companies nor paid by anyone for writing this. 
2. One should use equipment according to his /her photography style – there's no such thing as a one-size-fits-all-uber-setup. 
3. These equipment that I'm reviewing are based on what I've used and what has worked for me.  To put it simply, this setup compliments my style of photography. 
4. Good photography is not about how well-equipped you are, it's about how well you use your equipment. 
5. When in doubt, please refer to point #1 🙂 
Ok, here's a snap shot of my bag just before I packed the contents into my dry box. 
A. Canon EF 70-200mm f2.8L Image StabliserB. Canon EF 16-35mm f2.8L Mk 2
C. Canon EF 85mm f1.2L Mk2
D. Canon EF 35mm f1.4L
E. Canon EF 24-70mm f2.8L
F. Canon EOS 1Ds mk 3
G. Canon EOS 5D
H. My trusty 8-year old Swiss-made blower
I. Gary Fong's flash diffuser.  Some call it Fongdom, most of my clients call it the tupperware 😀
A. Canon EF 70-200mm f2.8L
One of my first Canon 'L' series lenses that I bought back in 2002.  Use this mainly for outdoor portraits and / or in situation where I want to compress the scene.  I don't use this alot indoors because f2.8 is just not fast enough for me. Personally, I find this lens very useful on a dull day, especially when we want to isolate the subject from the background. For example, the photo I shot in Bath, UK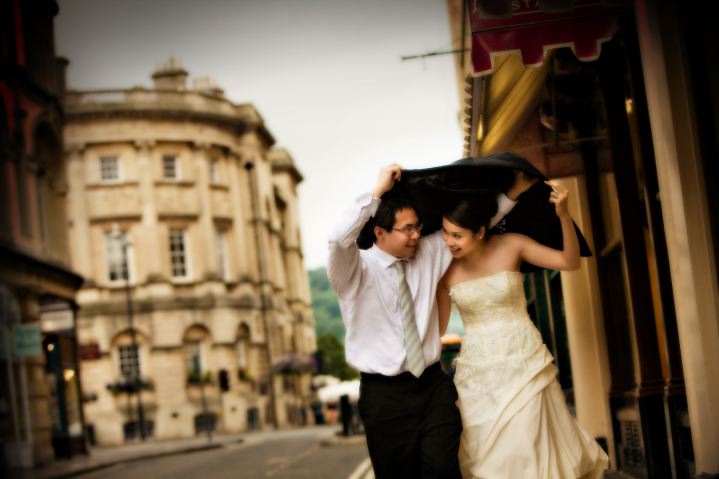 or use to compress the scene, as in this example that I shot in Marina Barage, Singapore.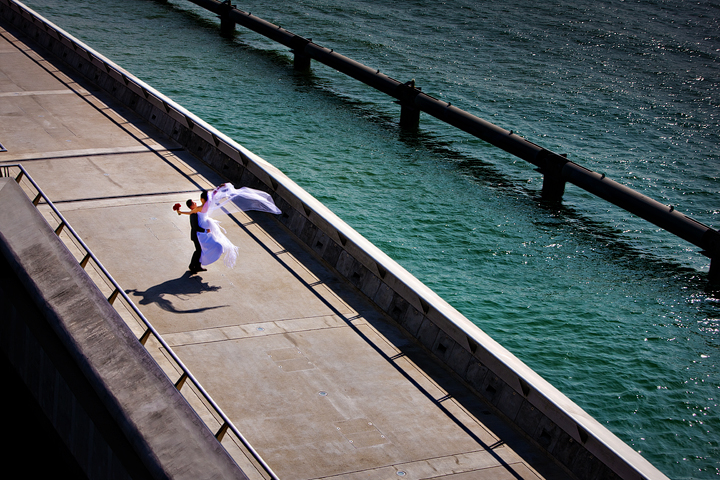 or for a reasonable amount of bokeh or background blur…
to be continued…